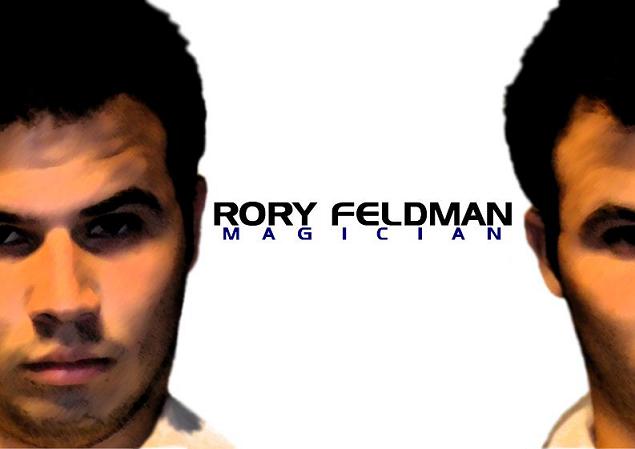 One Of A Kind Entertainment
Rory Feldman will provide you with a memorable experience you will not find anywhere else. Rory would love to be at your next trade show, business meeting, sales meeting, club event, or private party.
Performance Types
Whether up on stage performing for the CEO of your company, at a private party performing for your guests, the head of a table in a conference room, or behind the microphone at a trade show, Rory has the performance type and style you need.
Close-up Magic
Rory not only brings expert sleight-of-hand to each and every performance, but will personalize the performance to fit your needs.
This isn't your typical magic performance. Take it from audience members, "it's indescribable." Audiences are fascinated and stunned by his signature "Dollar Burn" trick, often asking for a second performance.
Close-up magic is performed right in front of your guests in groups, one at a time, or performing for your guests while they are sitting at their table, as Rory strolls through the room.
Rory uses cards, dollar bills, fire, rubber bands, coins, & other commonplace objects to create magic right in front of your guests.
Stage Shows
Rory's act is in constant demand. His inimitable presentations have been solicited by numerous Fortune 500 companies, magic conventions, and many other prestigious magic collecting conventions. These sophisticated acts are now available for your next event.
Trade Shows - Sales And Business Meetings - Corporate Seminars
"Being a magician, it takes a lot to wow me, but Rory definitely did. Magnificent!" – Alan Greenberg, Bear Stearns CEO
Rory is fully equipped to create that same reaction for you and all of your guests. While incorporating your business into his routine, he will gain and keep the attention of your target audience with an unbelievable performance.